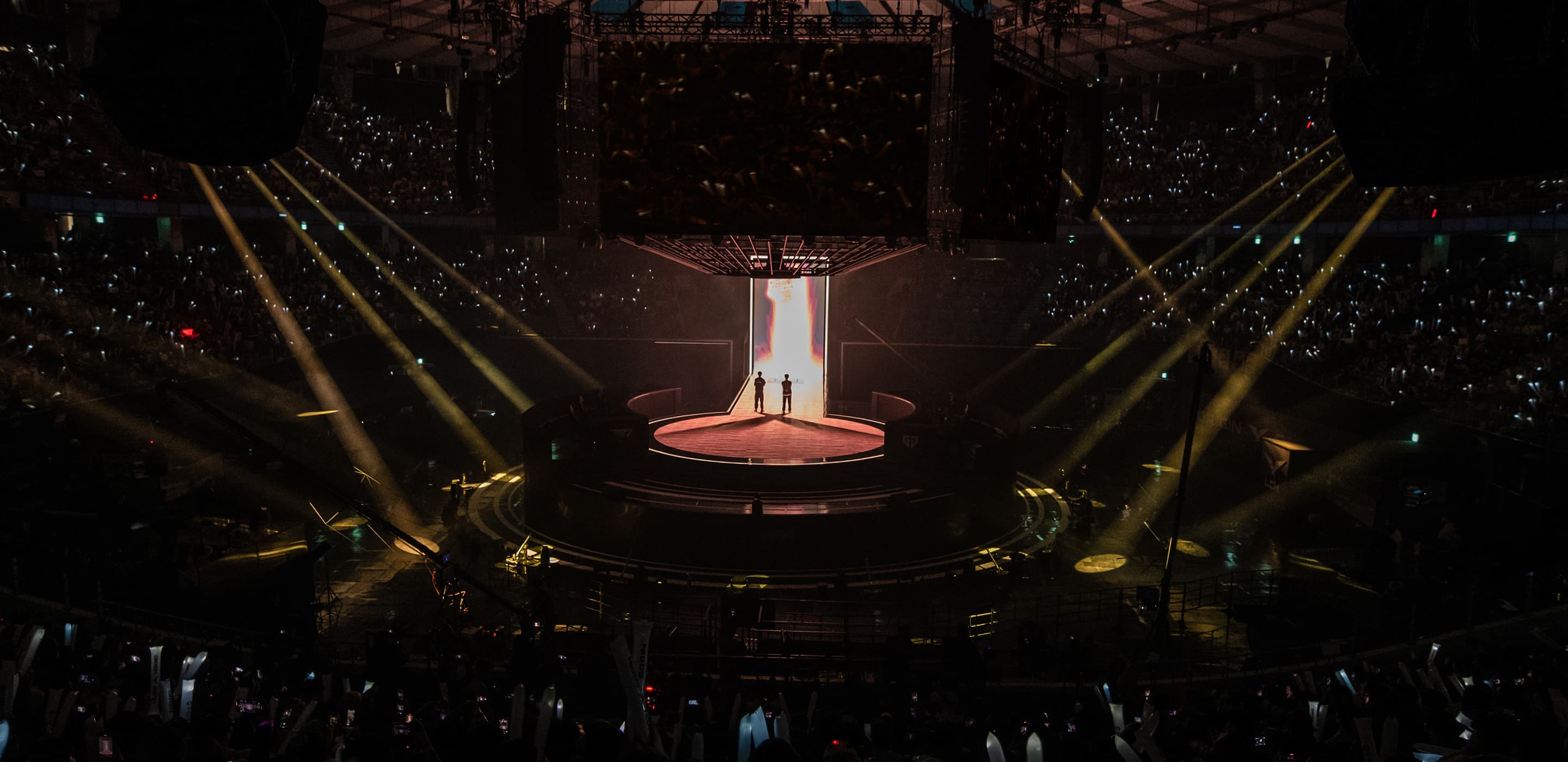 HONOR THE PAST DECADE CAPTURE THE PRESENT

BE ONE WITH THE FUTURE LEGENDARY CHAPTERS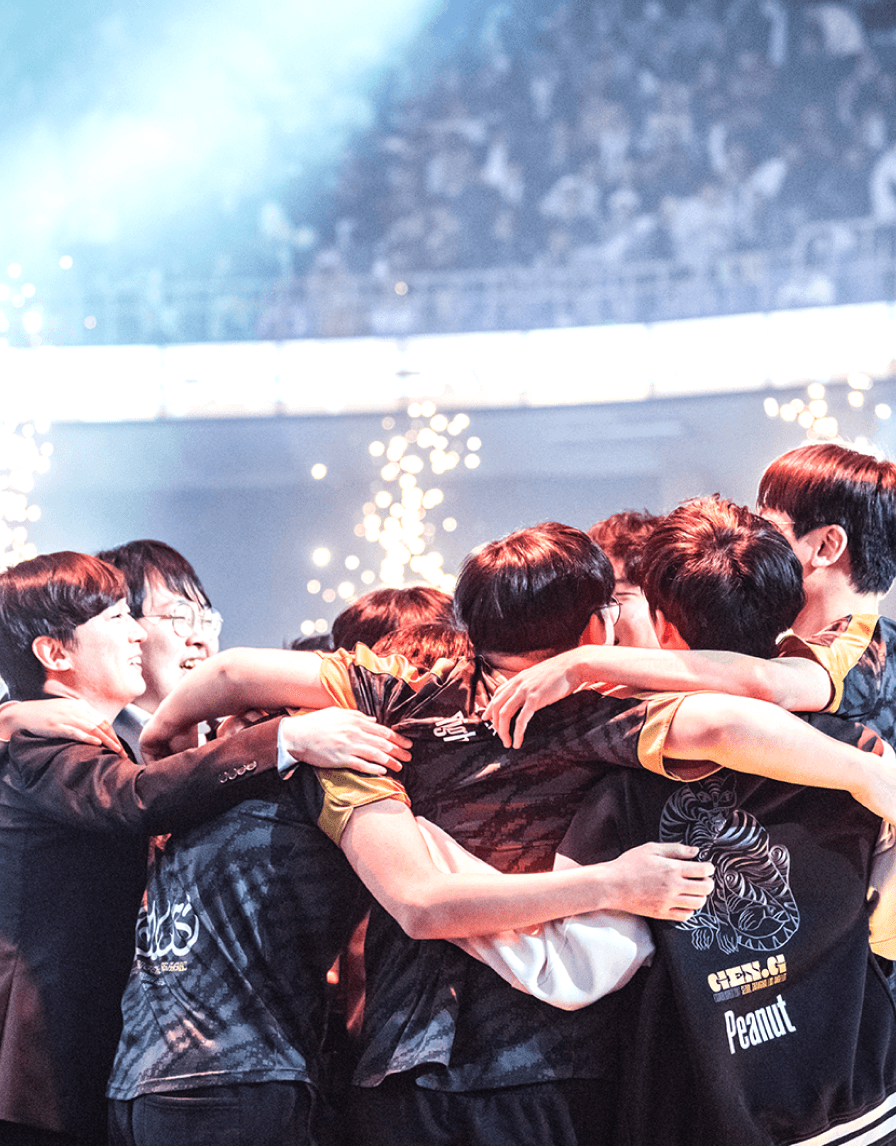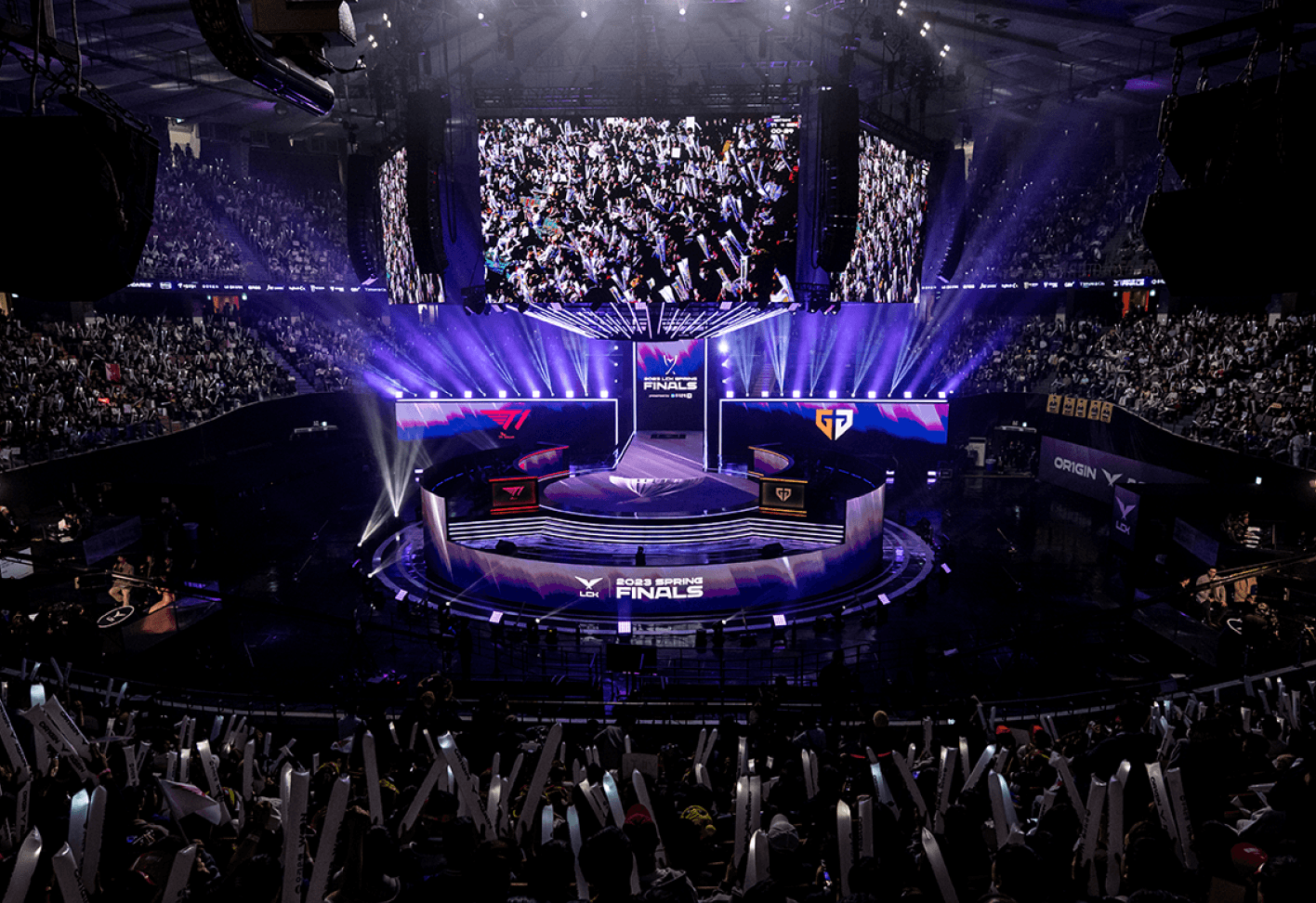 These glorious chapters, written by the top global esports heroes, etched into history and now cherished forever as the official League of Legends Champions Korea Digital Collectibles. Let us take a step closer to the players with the service made for the fans, by the fans.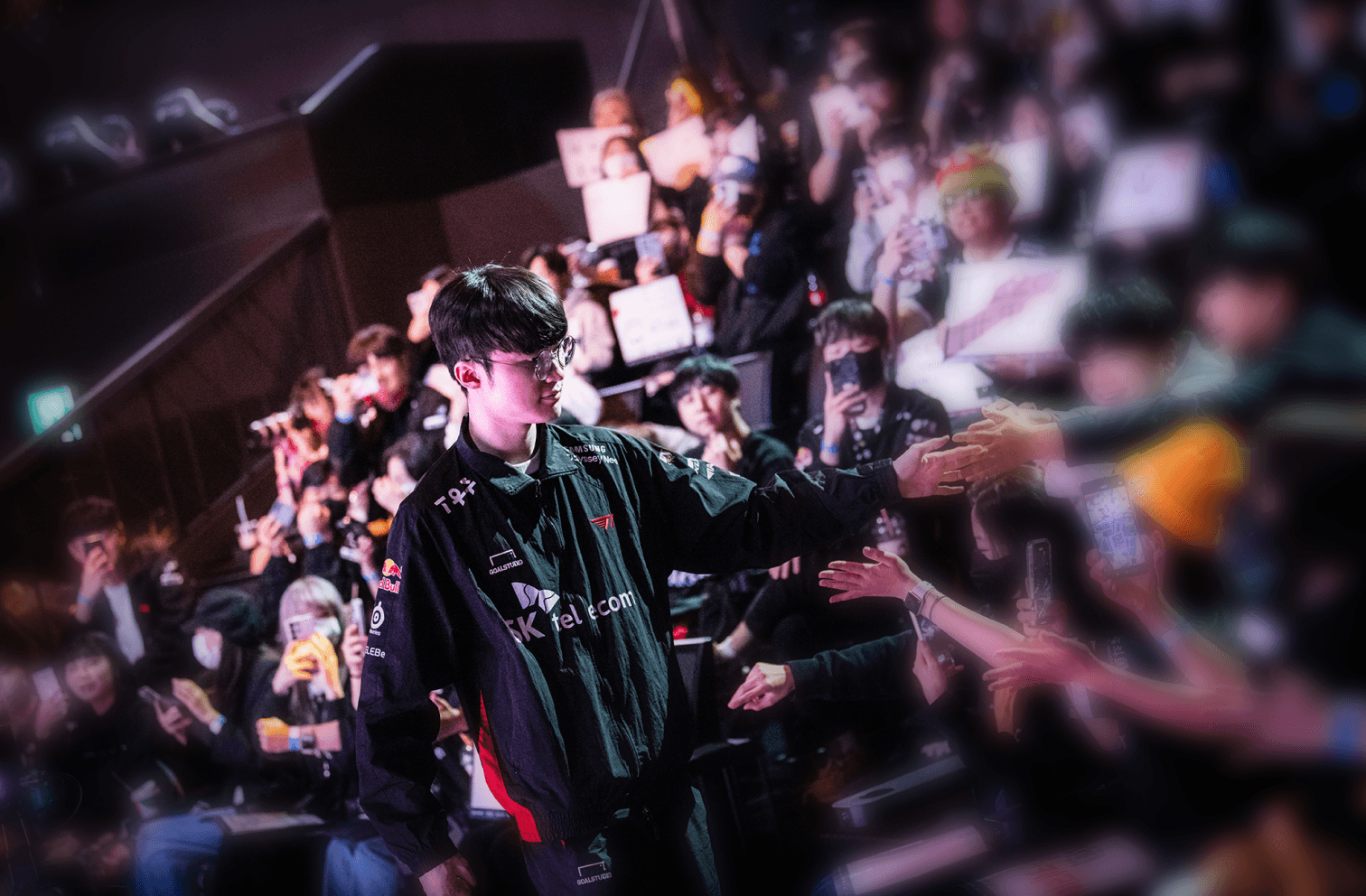 LCK LEGENDARIES offers a novel approach to cherishing, relishing, and immortalizing the LCK. The legends will live on forever when we preserve them collectively.


LCK Digital Collectibles are Digital Cards with LCK highlights, players' information, and other match details that can be purchased, traded, collected, and cherished.
IMMORTALIZE LEGENDARY GAMEPLAY ON A SINGLE CARD

Immerse yourself in the legendary plays of the world's top LCK players through the captivating LCK LEGENDARIES Digital Collectibles Cards.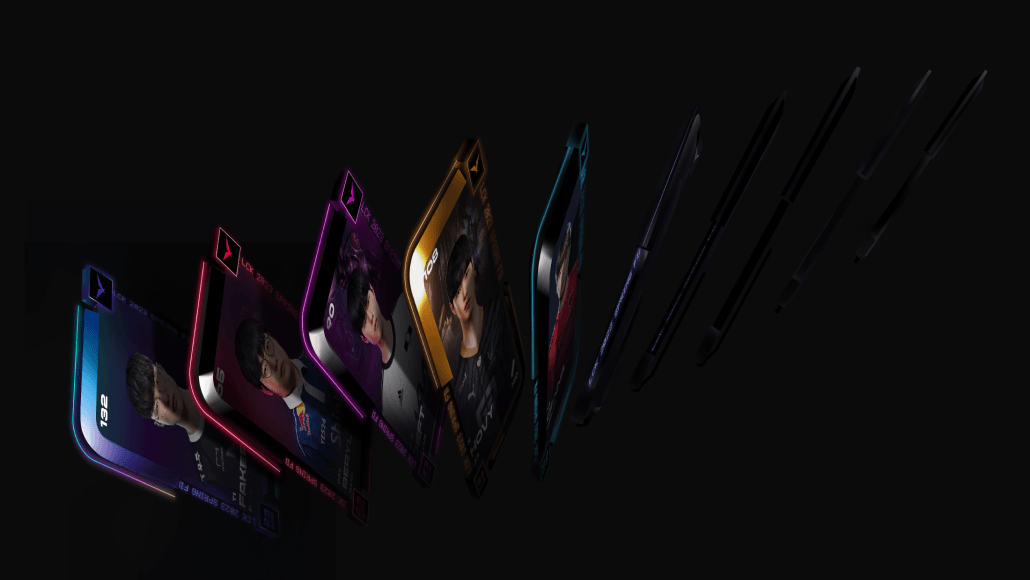 PUSH YOUR LIMITS WITH LIMITED-EDITIONS

LCK LEGENDARIES collectors always have the opportunity for new challenges. Purchase limited-edition packs and collect the spectacular super plays of LCK players exclusive to the selected few!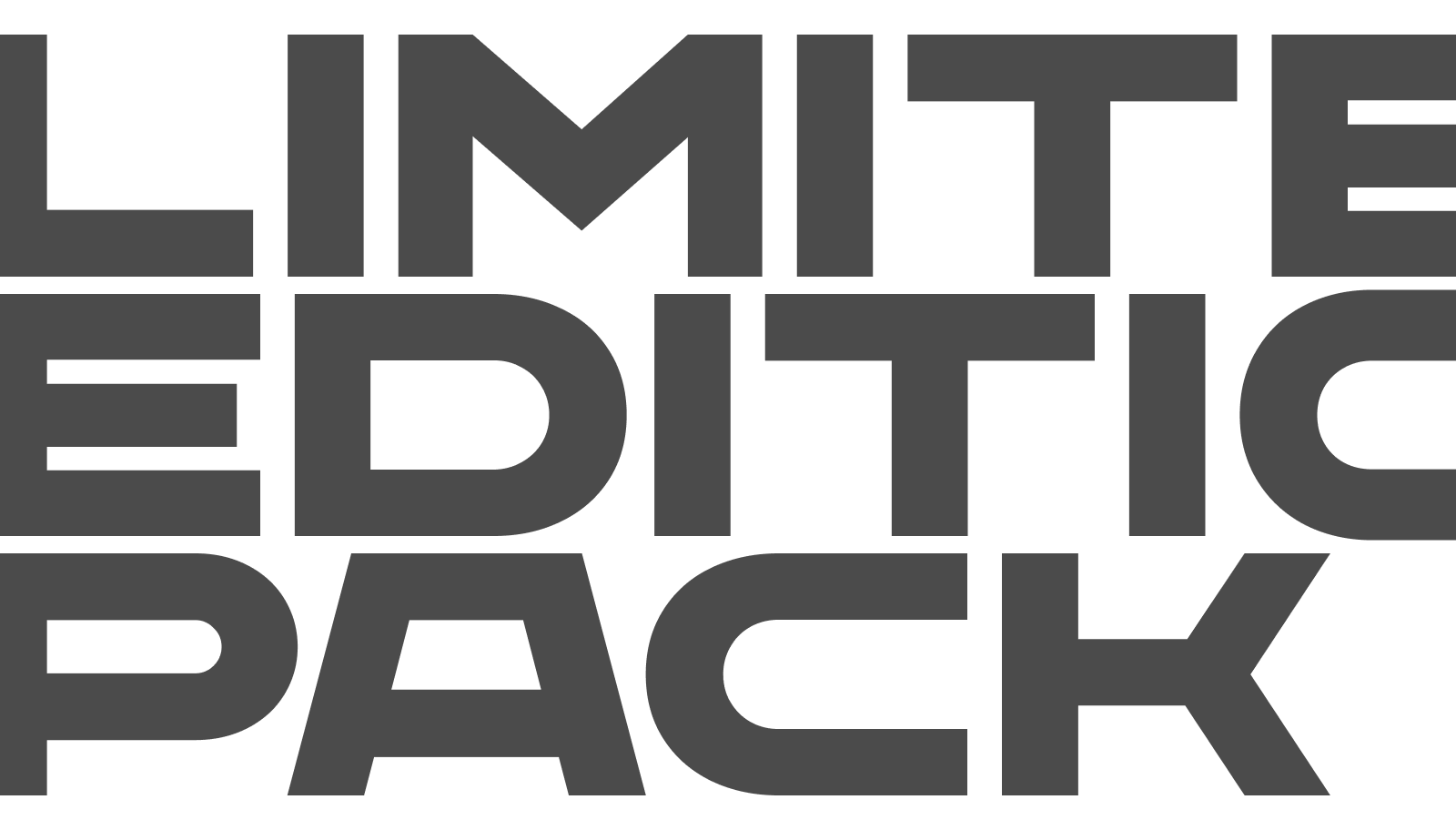 COLLECTING AND TRADING

Explore and acquire the Digital Collectibles Cards from other LCK LEGENDARIES collectors. The marketplace serves as a vibrant hub for active card trading among the LCK LEGENDARIES collectors.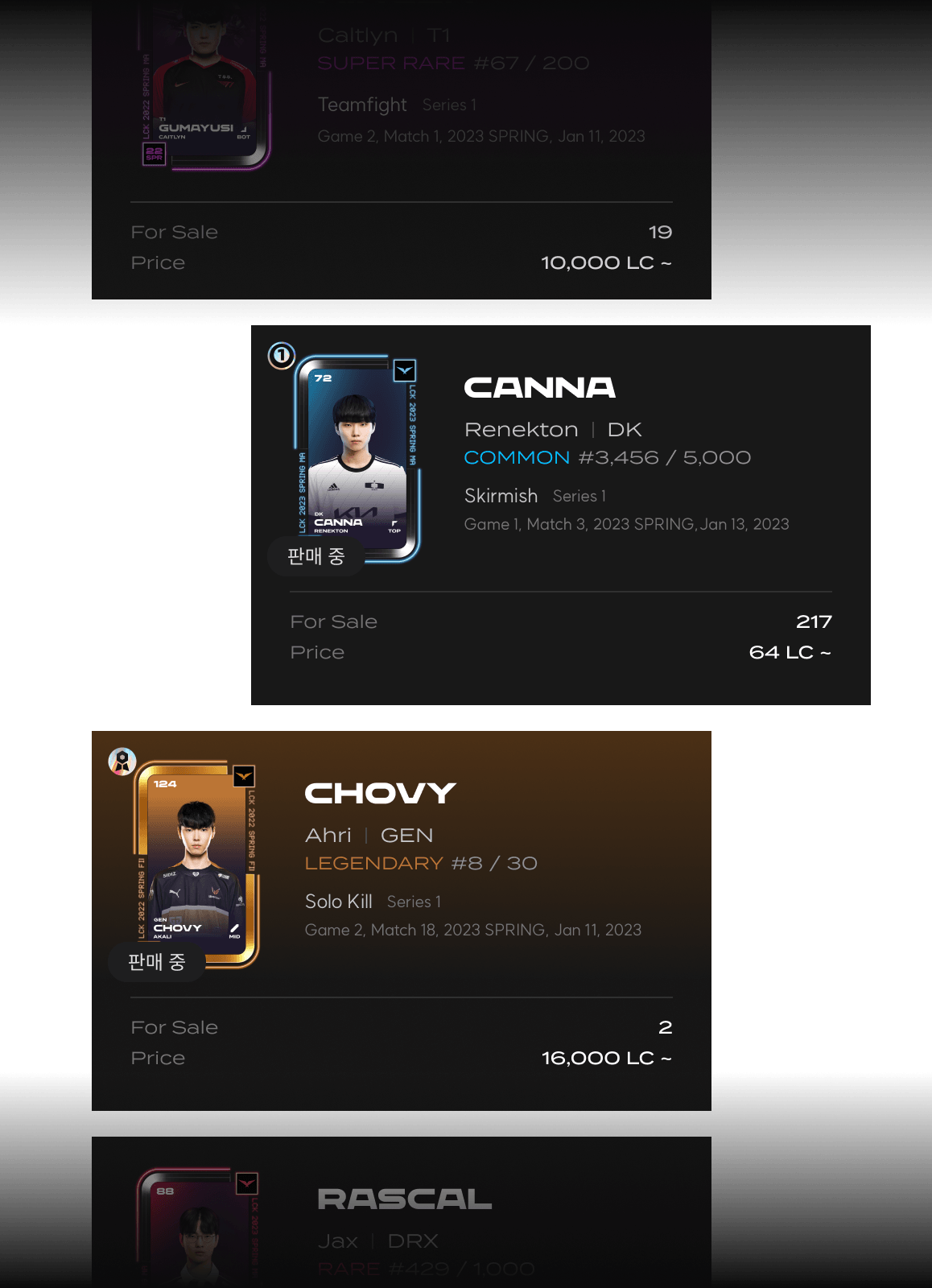 EMBARK ON THE QUEST

A wide variety of quests are offered to collectors, tailored to the LCK season. Accomplish these quests to earn exclusive limited-edition packs and titles.